Ed Neuens Excavating and Sanitation has been family-owned and operated since 1962. We are your local experts for any of your septic and excavating needs.
We can handle every aspect of septic systems from design and installation to maintenance and repairs. Contact us for reliable septic service.
Septic Tank Maintenance
Our dedicated employees are qualified and licensed to pump septic and holding tanks, lift stations, and dry wells.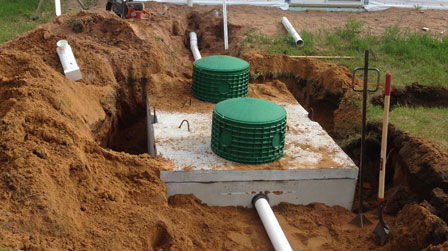 Septic System Installation
We have been installing and repairing septic systems since 1962. Our licensed team has the experience and knowledge to do the job right.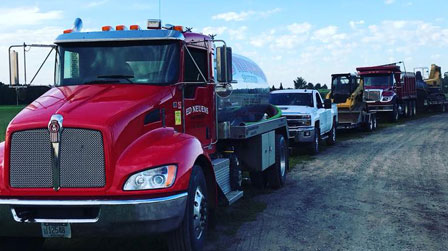 View All Services
We not only provide professional sanitation services but use our equipment to provide excavation and snow removal during the winter months.
Serving your septic & excavating needs in Florence, Dickinson & Marinette Counties, and surrounding areas.
Contact the professionals at Ed Neuens Excavating and Sanitation for an estimate.