Septic Tank Pumping/Cleaning
Our dedicated employees are qualified and licensed to pump septic and holding tanks, lift stations, and dry wells. We are also licensed to fill out and file your Wisconsin county/state POWTS maintenance reports.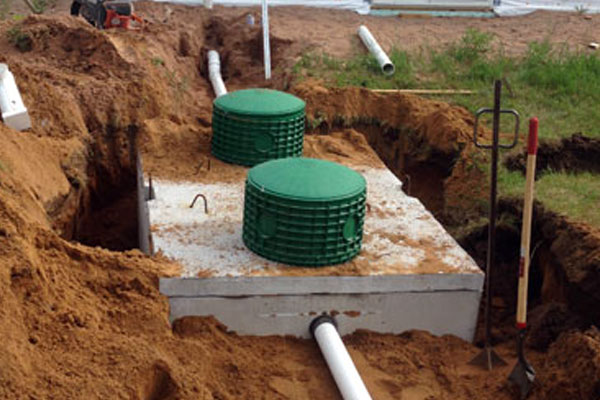 Septic System Installation
We have been installing and repairing septic systems since 1962. Our team will be with you from the soil and site evaluation to design to installation to maintenance. We are licensed installers in Michigan and Wisconsin.
Excavating
Contact us for your excavating services. We can deliver gravel/fill/stone, do prep work for concrete slabs, dig basements, and install/repair sewer and water lines.
Snow Plowing
During the winter season, we are out early morning clearing parking lots of snow and ice for our commercial customers.
Feedback from customers
..The septic was pumped quickly and they took care of all paperwork that was required. I would definitely recommend them to everyone I associate with.
…These guys responded quickly to an early morning email request, sent a crew within a couple of hours, and gave a thorough explanation of what happened...
Cory H.
..Everyone we dealt with was very professional but very understanding and caring. I would absolutely deal with Ed Neuens again and advise anyone who needs that service to do the same. You won't be disappointed